Starting in summer 2022 Rectory Farm will be opening new facilities to clubs, trainers and coaches to host multi-day equestrian camps in the heart of the Cotswolds. We have a number of dates available to host camps up to three days long. In future years we will also offer longer camps of up to five days, however, the five-day camp dates are already sold out for 2022. Due to a huge amount of interest in securing dates it is important that you get in touch early to secure the 2022 and 2023 dates that you require.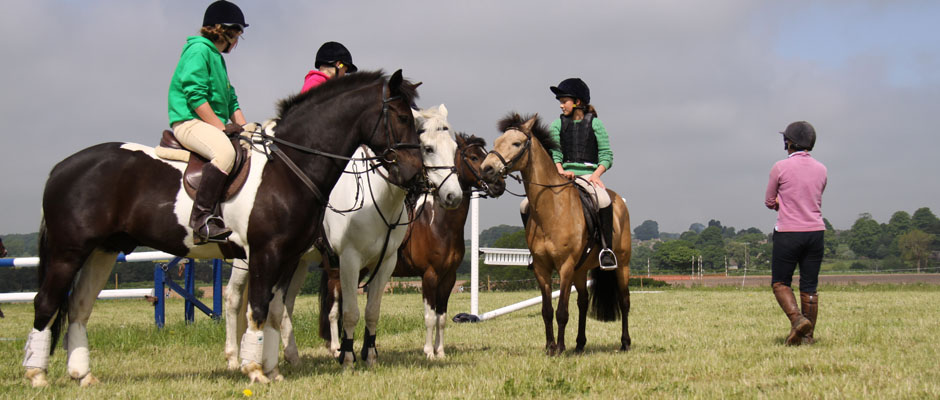 For people unfamiliar with Rectory Farm, we have been running livery services here for over 15 years and arena hire and competitions for more than 10 years. We host a range of affiliated and unaffiliated show jumping, eventing, Pony Club and National schools' competitions, as well as offering arena hire. Until 2021 the equestrian businesses were run alongside a working dairy farm, however, due to the success of the current equestrian ventures, we are expanding to encompass the whole farmyard and the last cows will be leaving at the end of this year.
We are therefore excited to bring you the opportunity to make use of these new facilities and host training camps at Rectory Farm.
Available Dates
30th May – 1st June
Jun 6th – June 8th
June 13th – June 15th
Available facilities
To give you the most flexibility all our multi-day camps are tailored to your requirements and those of your clients. Whether you are looking to concentrate on a specific discipline or wish to offer a variety of activities we can help you put together an appropriate package of facilities to get the most from your time here.
With up to four surfaced arenas available, stabling for 35, a cross country course and grass dressage and show jumping facilities to pick from, you can mix and match your required facilities. Please see our 2022 price list to get an idea of the breakdown of costs.
In addition to the arenas mentioned above we have good hacking opportunities in the local area, catering options and space for evening activities. We do not offer formal onsite sleeping options, however, clients are able to camp or sleep in their lorries and make use of loos and showers.
If you are a club coming from outside the area, we can help advise you on the local approved coaches and trainers in the area that can help with tuition during your stay.
Arena 1
Our Main arena is 80m x 50m and comes with a full course of jumps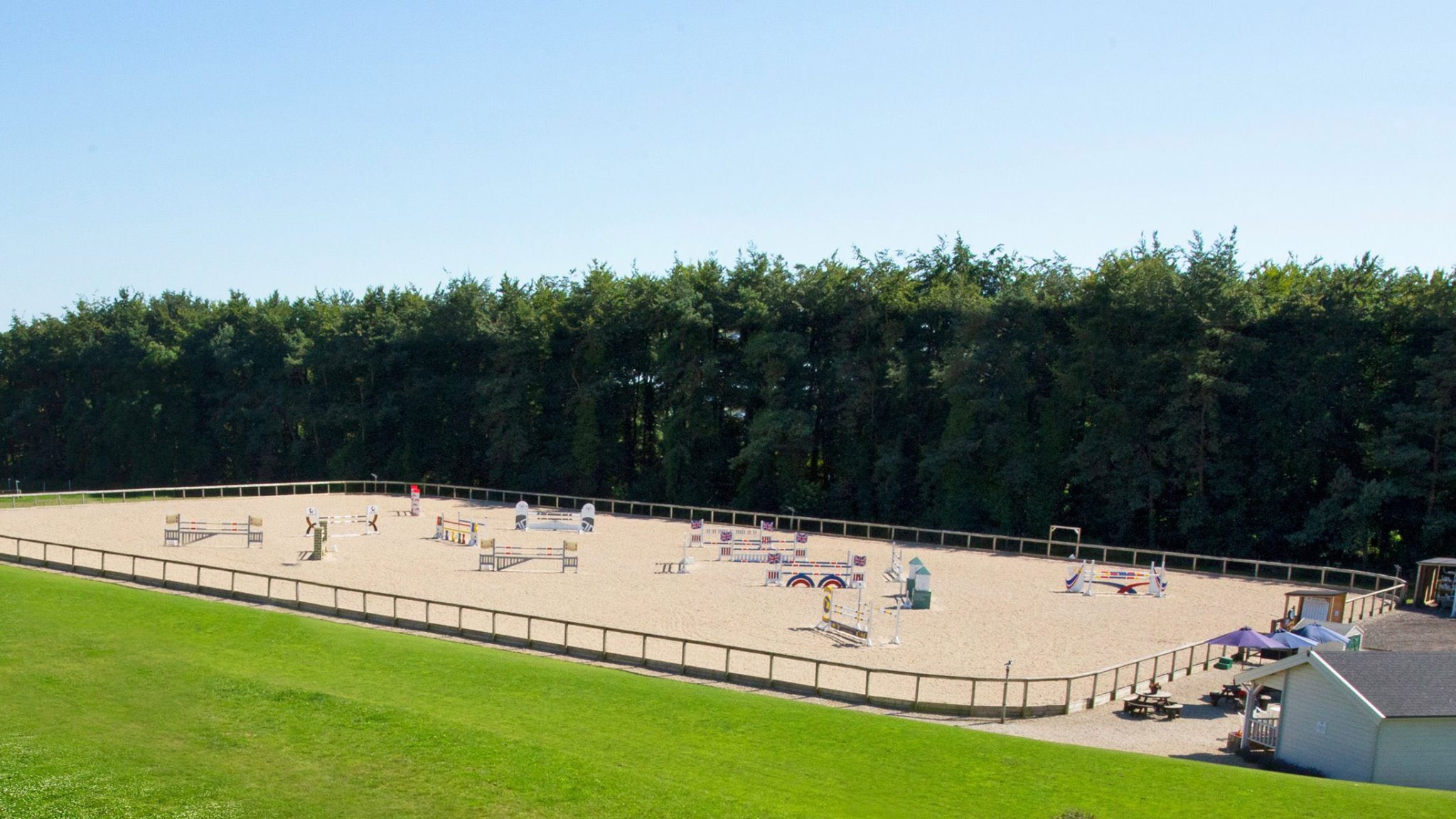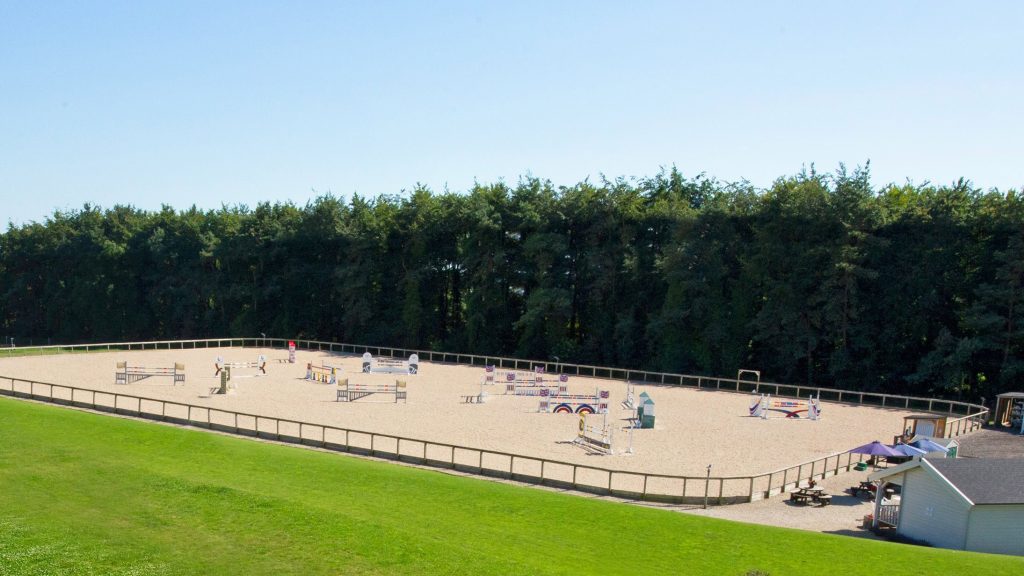 Arena 2
80 x 30m. This arena can be set up with either a course of jumps, grid or dressage arena.
Arena 3
60m x 20m. The arena has mirrors along one short side. Jumps can be included in this arena as required.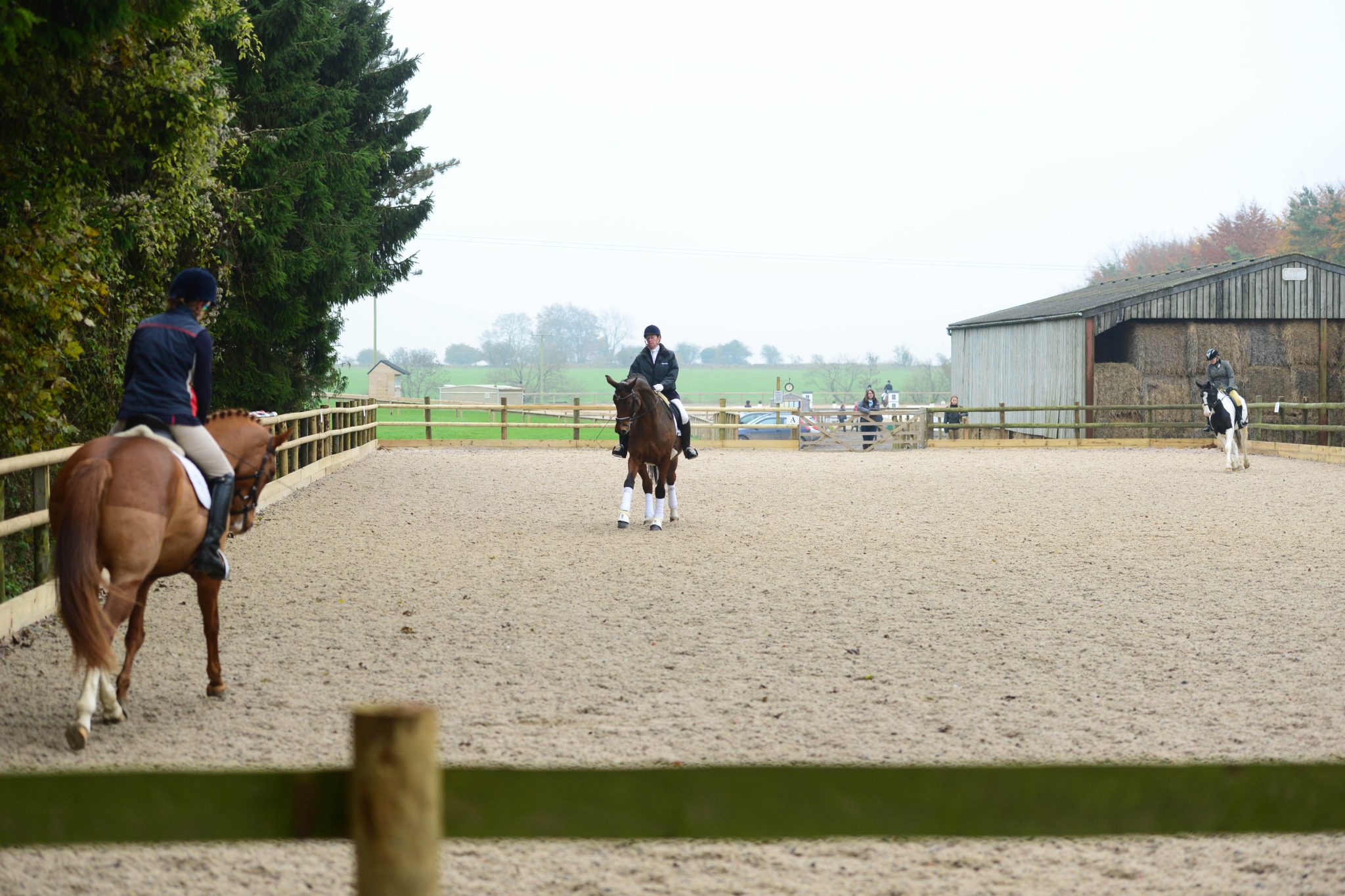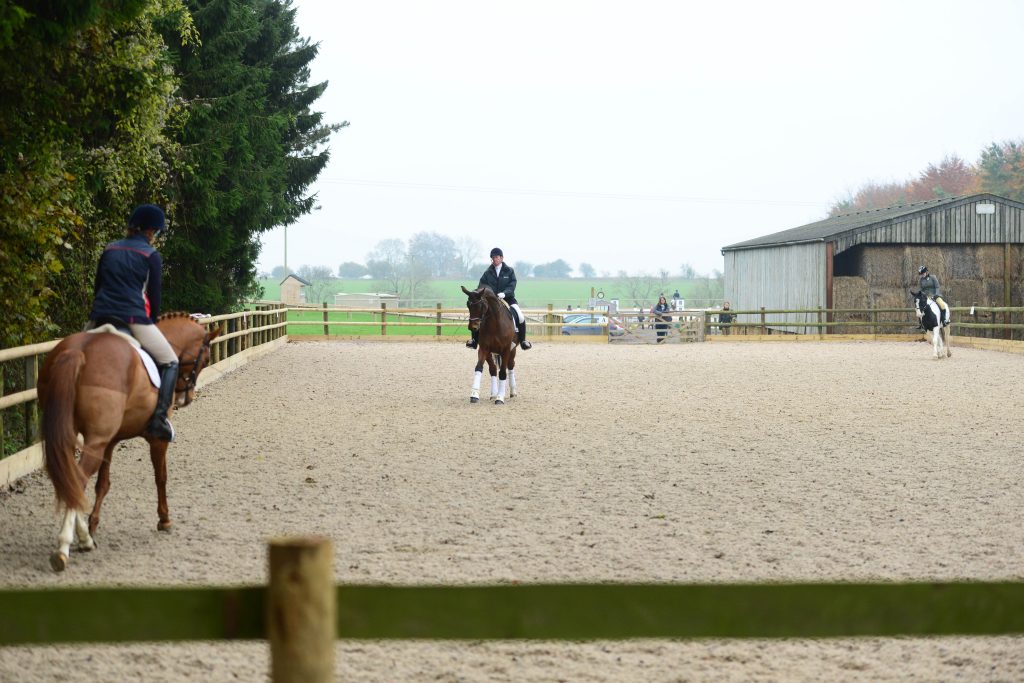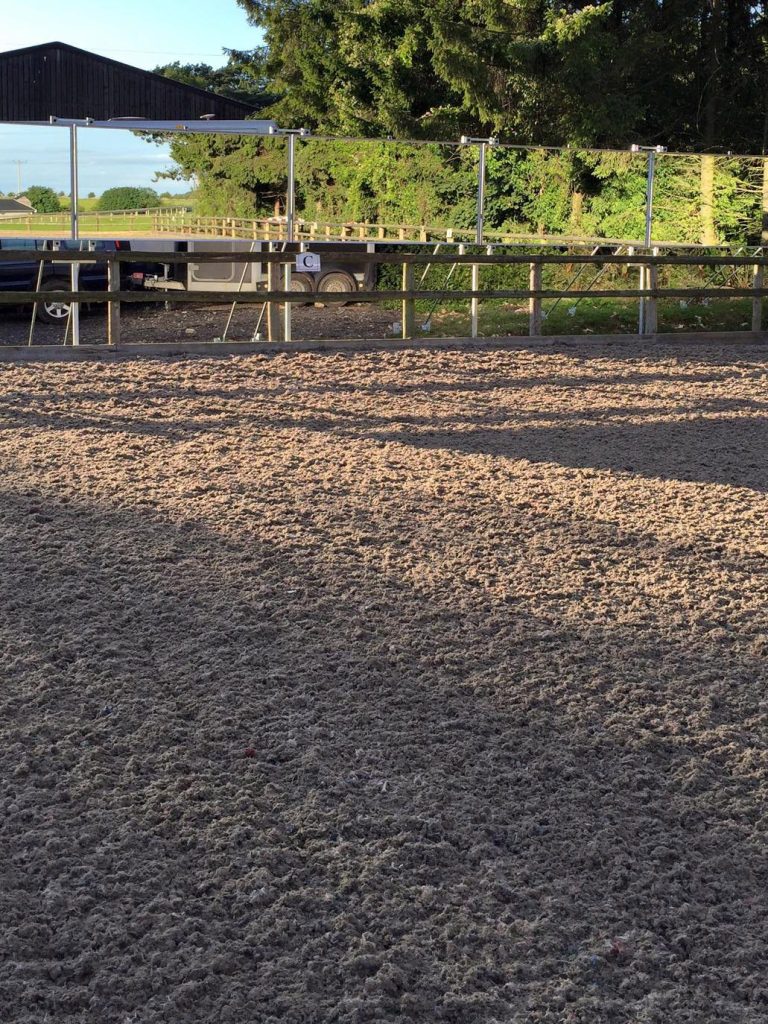 Cross Country Course
Available at four heights 70cm, 80cm, 90cm, 100cm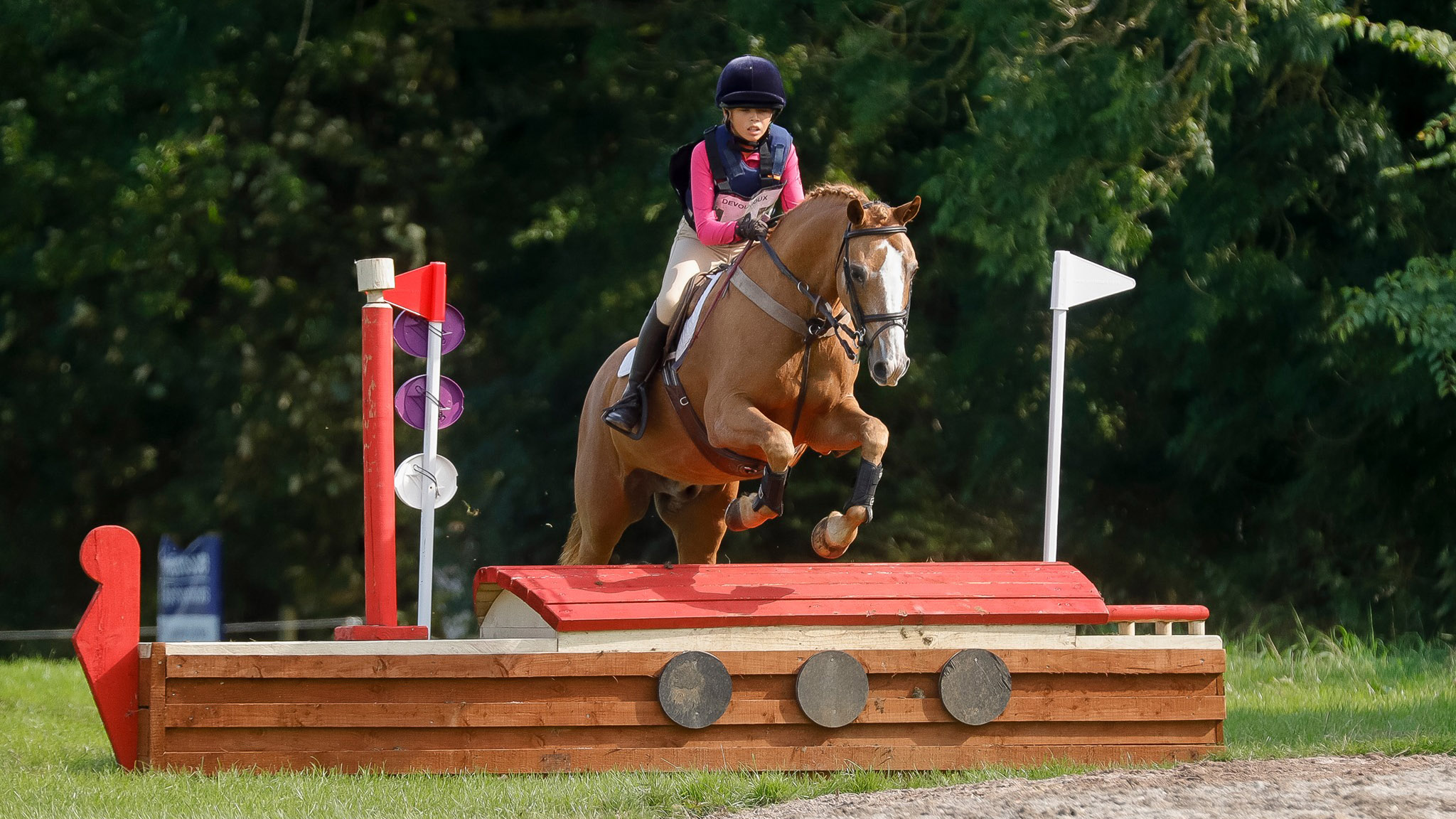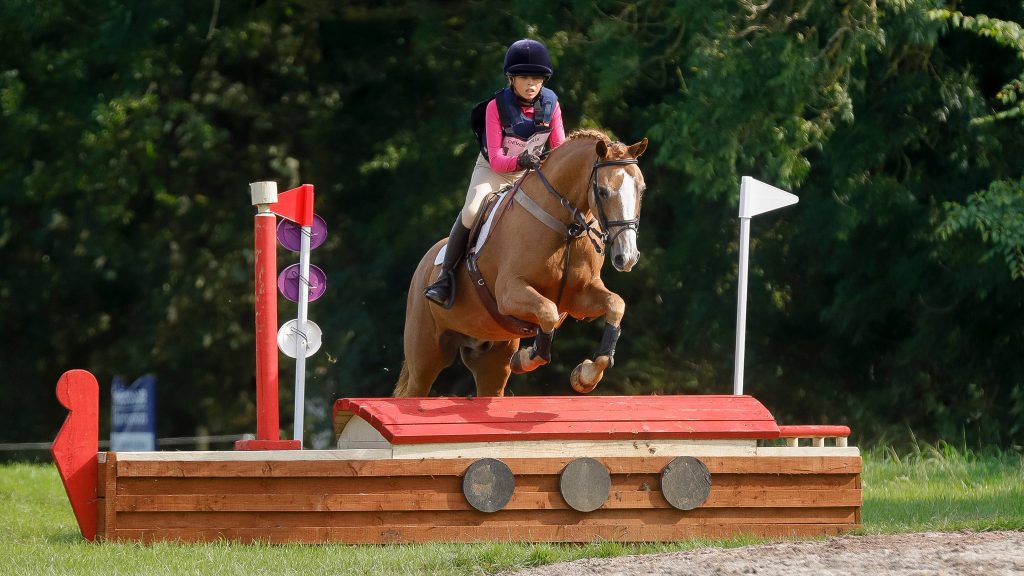 Dressage aRenas
We have markers for six dressage arenas available for hire, including one set of International boards.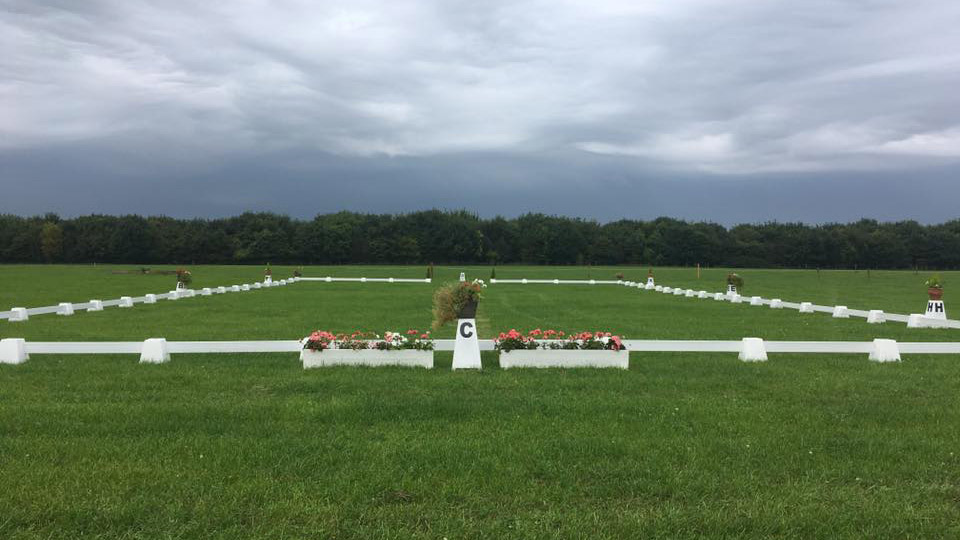 Grass Show Jumping Arenas
There will be two grass show jumping arenas with Jump for Joy fences available for for hire.