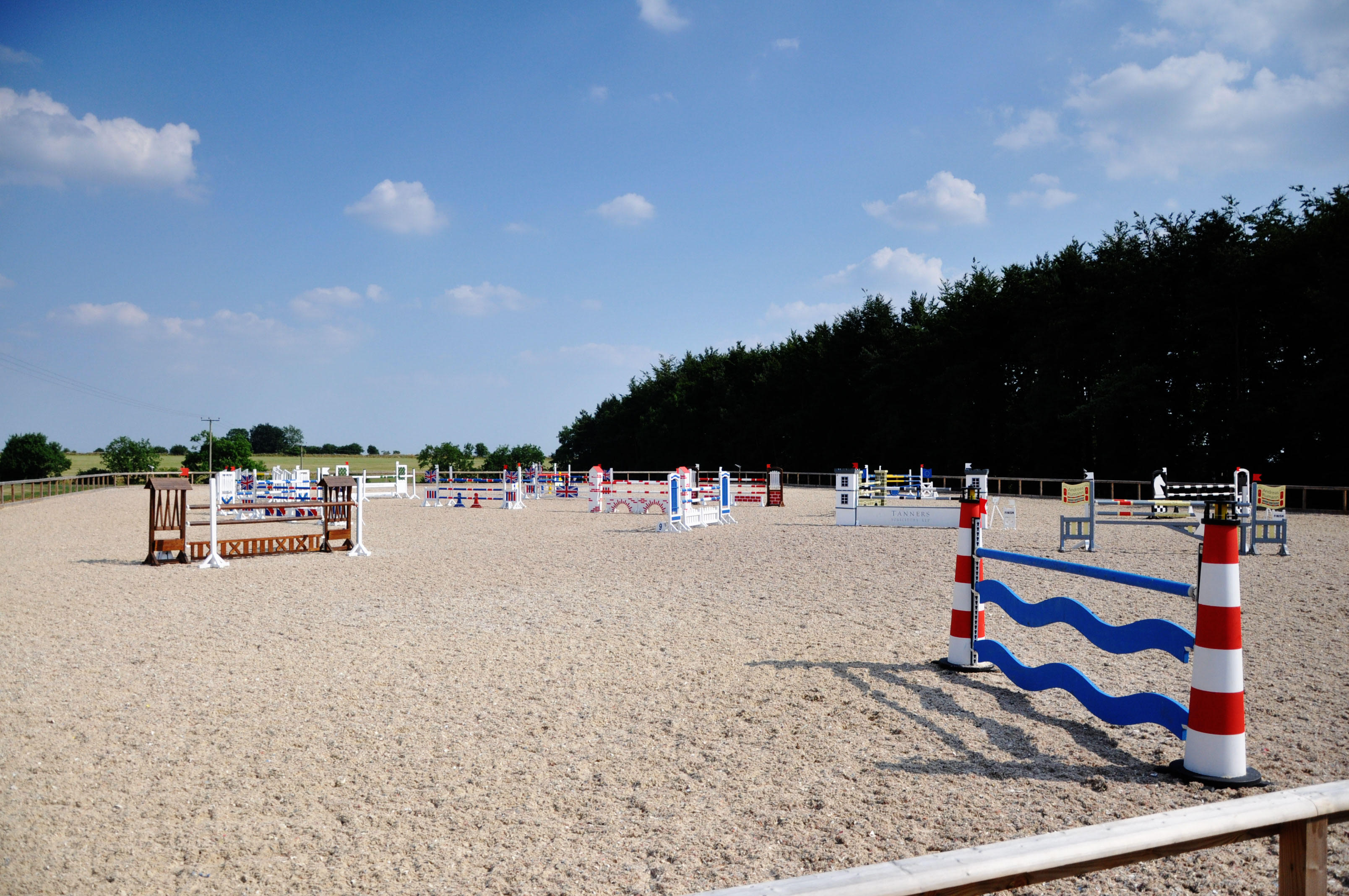 RECTORY FARM ARENA
80 X 50 Showjumping Arena, Duntisbourne Abbots, Nr Cirencester
The 80 x 50m showjumping arena has a full set of BS jumps and is available to hire for only £22 for half an hour or £38 for an hour. You can have up to four horses within that time, each additional horse is £5.
It is your responsibility to ensure no poles are left on the ground, that jumps are returned for a height of 90cm – 1m and all droppings are removed from the arena and car park.
COVID-19
All visitors to Rectory Farm Arena must follow the latest government guidance regarding COVID-19.
Please ensure that you sanitise your hands before touching any gates, jumps or poo pickers and before using the toilet facilities. Please keep numbers to a minimum and maintain proper social distancing with anyone not in your bubble. Anyone not following these guidelines will be asked to leave.
Equine Flu update
Please beware that all horses competing at Rectory Farm competitions must have an up to date annual flu vaccination. It is advised that all horses that have not been vaccinated in the last 6 months should have a booster but must be 6 days clear before attending the venue. For more information please visit the BEF website.