Unaffiliated Show Jumping 30cm – 1.10m
06/08/2023
@
08:00
–
17:00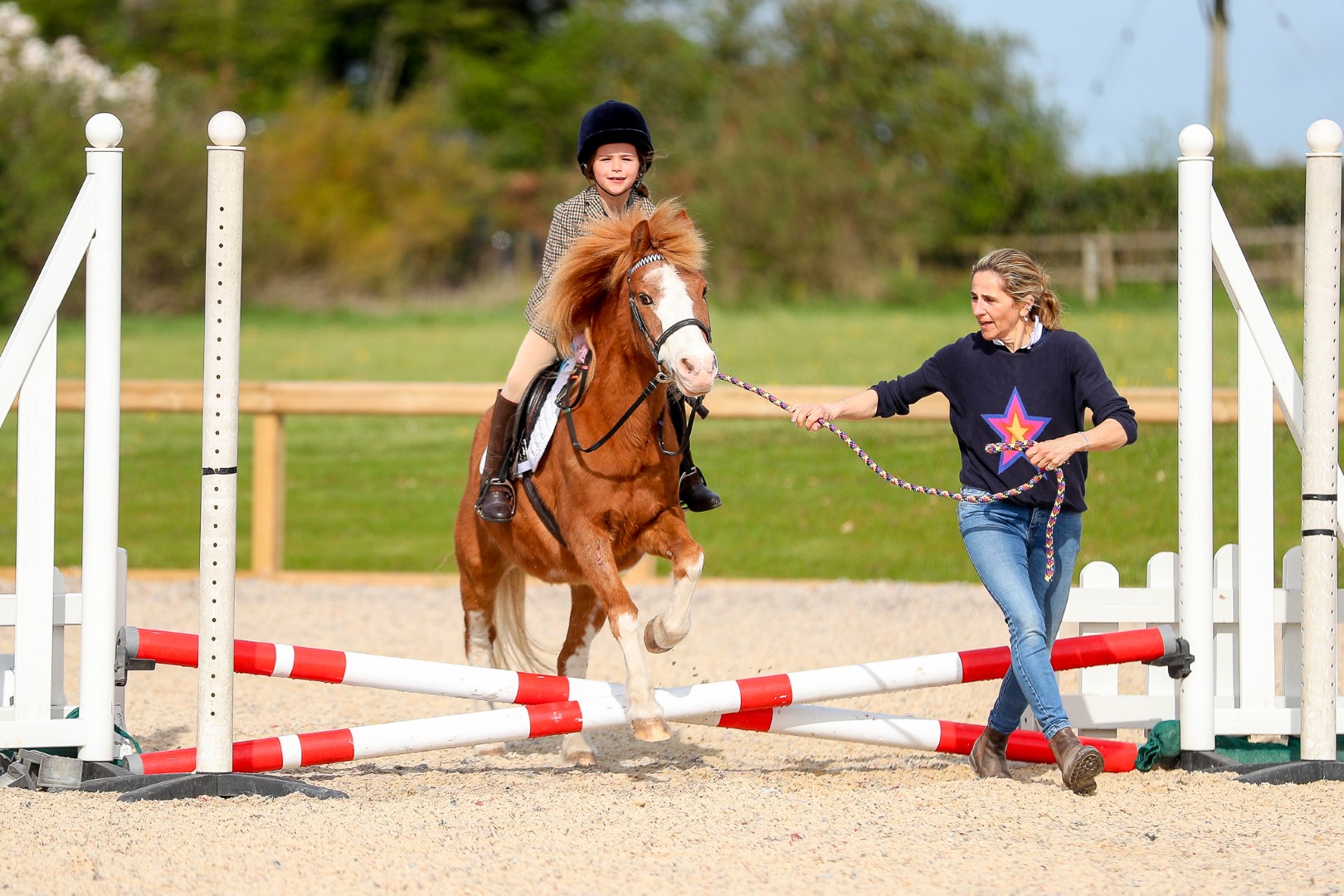 Schedule
Online Entry Fees: Main Arena – £13.00 / Arena 2 – £12.00 / Clear Round – £10. All entry fees will be subject to a £1.00 booking fee per combination. Classes may be restricted.
We will be taking online entries only and giving start times
Entries close at 10 am the day prior to the competition. Times will be published by 3 pm
Start times according to entries.
All competitions before the July 31st are qualifiers for the Sunshine Tour
Main Arena
| Classes | Height |
| --- | --- |
| Class 1 | 70-75cm |
| Class 2 | 75-80cm |
| Class 3 | 80-85cm |
| Class 4 | 85-95cm |
| Class 5 | 95-100cm |
| Class 6 | 1.05m |
| Class 7 / Clear Round | 1.10m |
Please note: Class 7 may run as a clear round competition dependent on entries.
1.20 m / 1.30 m rounds can also be arranged. Please speak to the secretary on the day to check the availability
Arena 2
| Classes | Height |
| --- | --- |
| Clear Round | 30cm cross poles (lead-rein allowed) |
| Class 8 | 30cm cross poles (lead-rein allowed) |
| Class 9 | 40cm (lead-rein allowed) |
| Class 10 | 50cm (assistance allowed) |
| Class 11 | 60cm (unassisted) |
| Class 12 | 70cm (unassisted) |
All classes are very kindly sponsored by Bourton Vale Equine Clinic
If jumping in Class 12 you are unable to jump below 60cm on the same horse or pony.
Our Sponsor: Bourton Vale Equine Clinic is a prestigious, well-equipped equine hospital situated in the heart of the Cotswolds. They are dedicated to offering practical, cost-effective diagnostics and treatments for all equidae – from companion ponies to elite performance horses.
This competition will be run in accordance with BS Rules, including new COVID-19 rules and guidelines. The exception to BS rules is that it is 3 refusals for elimination.
All classes will be run as a BS Single Phase Competition, a course in two parts with the second part timed. All will jump against the clock immediately after their first round, even with faults unless eliminated. The winner is the rider with the fewest (or zero) faults with the fastest time in the second section.
The organisers & landowners do not accept any liability for damage, accident, injury or illness to horses, riders, spectators or personal property.
Hard hats to current BSI Standards must be worn at all times when mounted.
The Organisers reserve the right to alter, add to or cancel any class, and to refuse any entry without stating a reason.
In the event of cancellation, an administration fee will be retained to defray costs.
No misuse of the whip, equipment or practice fences will be allowed.
Horses/ponies must be 4yrs old and over.
Horses must not be left unattended whilst tied up to your lorry/trailer.
The Judge's decision is final.
Objections must be made within 15 minutes of the offence and must be accompanied by £15, which will be refunded if the objection is sustained.
Please remove all droppings/hay from the lorry park.
An adult must supervise children at all times.
No dogs are allowed on site.
Any competitor jumping in the Championship classes (section A) should have jumped a double clear in classes 2-6 in one of our 2021 Unaffiliated SJ shows.
The warm-up arena is limited to 5 horses and 2 people on foot. Anyone entering the arena to adjust fences must be willing to do so for all riders.
Anyone feeling unwell or displaying COVID-19 symptoms must not attend
All venue signs and rules must be obeyed. Non-compliance will result in you being asked to leave.
This show is a qualifier for The Sunshine Tour Championships held at The All-England Showground, Hickstead from Thursday 14th – Sunday 17th September 2023.
The Championships are for unaffiliated and amateur competitors in Show Jumping from Lead Rein to 1.05m.
Qualification: Show Jumping 1st – 3rd place; qualification does not pass down the line.
Visit www.sunshinetour.co.uk for more information, to register and submit evidence of results.
Enter Here
Select the Add Entry button below for the Arena you wish to enter to begin your entry